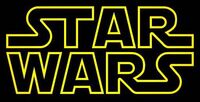 Star Wars is a film series by George Lucas.
Many parodies have been made on these movies.
<INSERT MORE STAR WARS INFO HERE>
MOVIES-
There are Six official Star Wars Movies.
Star Wars Episode VI: Return Of The Jedi
There is another rumered trilogy based after IV,V,and VI. However this is just a rumer.
MAJOR CHARACTERS-